2008 - A little team building in Bloemendaal
Wednesday, 15 July 2009 19:23 | Written by Nigel Hillen
| | | |
| --- | --- | --- |
| | | The Translation Department of the Taalcentrum-VU flee the office, like rats out of an aquaduct, and head for the seaside to soak up some of that good ozone, build sandcastles |
, swim in the sea, rub in the suntan lotion and ... oh yes .... work out how to get a little more intimate with clients and ....indeed ... try to work out why we are the way we are .... by analyzing our core qualities and indulging in a little psychobabble! We opened up to each other, and life will never be the same again.
We shuffle paper and look busy ...
... and serious .... after all, customer intimacy is a serious business!
No, no, no .... not THAT sort of intimacy!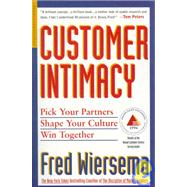 THIS sort of intimacy.
Annelies tells us what wonderful people we are, and that we owe it to our customers to spread that wonderfulness around a bit!
Babette struggles with the flip chart, which fights back for all it is worth!
Paul points the camera at Nigel with predictable results
...Fedde looks enigmatic while Toby takes a quick power nap (he's been studying at the feet of a master .... none other than Captain Narcolepsy himself!)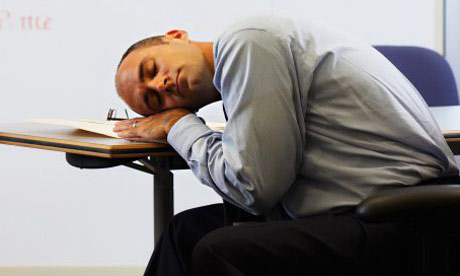 Anouk and David look as if they are listening very carefully ... but are they REALLY?
Like buggery they are!
We pump up the blood glucose level in an attempt to stay awake
We push through the pain barrier and switch on BOTH frontal lobes
Paul is showing signs of revival, not so sure about Megan though
After we sort out the whole intimacy thing we decide that it is time to get some sand between our toes.
OK so it's not sunny and 30 degrees as the weather man promised ... but we gamely grit our teeth and try to make the best of it.
Survival 101 ... how to keep warm using old flip chart sheets when trapped on a wet and windy Dutch beach.
Interesting location for a fish and chip shop
Get a load of those shorts .... mind you, THIS was what I was wearing under my jeans:
NOT !!!!!
Everyone sits around and waits for it to start raining again .... this being Holland, no-one was taking any bets!
We stand around and try to work out where the sun is
Babette inspects her camera, everybody else trudges along
So here we all are then, the assembled might of the TC-VU translation department. Rarely will you see such mighty IQs assembled together on a soggy section of Dutch beach!
We finally shake the sand of the beach from our tootsies and return to the meeting room to do some serious work on our core qualities.
David and Paul discover that they share the valuable core quality of being totally overcome by a fit of the giggles when they are supposed to be working.
Nigel and Megan open up and share. Shockingly they discover that despite the obvious differences in gender, generation and geography, they are frighteningly similar. A nasty touch of the clones, clearly.
Marijn and Annelies discover that they are both completely bonkers.
Rhian and Toby, similar as two peas in a pod.
Maud had better get a move on, Captain Narcolepsy is just clinging to consciousness by a thread.
Well that was delightful. Quick as you like we hit the terrace and suck on some good beer.
Toby appears to be a bit mutton jeff
And here I was thinking that I could work out what people are thinking just from the expressions on their faces ... so much for that particular illusion.
Serious .... but gasping for a frothing brew
Not very serious, and already making steady progress through a glass of the amber nectar
Serious expressions evaporate like the morning dew
Rhian and David share a moment.
We hurry up and enjoy ourselves as the rain clouds gather ...
We hurriedly retreat indoors and Marijn tugs at an ear lobe .... I wish that I spoke better body language.
Ah, the gentle pitter patter of raindrops on the overhead tarpaulin, what a soothing sound .....
Paul has just been given the Mr Personality card ....
Diana got the "Slightly loony, but very tasty card" (I was making it up .... and David bought it!)
So here we all are then .......
... it has to be said that the lousy weather does not seem to have dampened our spirits much .... (or is David's smile a little on the forced side?).
Annelies awards Nigel the Good Service quality card .... Nigel looks as though he is not buying it ....
That is not so much a worried expression, it's more an expression that says "I only had a couple of dry crackers for lunch and I'm desperate to start on this good nosh"
A hush descends over the gathered multitudes as we tuck in.
Fish and chips for Babette
.... and David
Now that's a sight for sore eyes
and this is what the weight watchers among us ordered ... but that was very tasty too.
Hmmmm ..... get a load of that clenched fist .... Annelies is not as relaxed as she might seem.
They clear away the grub and we prepare to head for home!
Last Updated (Saturday, 07 May 2011 21:01)